About Jacquie
How long have you worked in the travel industry?
I started out over 35 years ago, working for a small independent agency and eventually became a successful manager for a major multiple chain.
After a number of years I took two years out to travel via the Far East to Australia and ironically got a job as a travel agency manager in Queensland! I spent several months exploring New Zealand and then came home via Fiji and the USA. More recently I worked for an independent agency. Over the years I've travelled several times a year, constantly renewed  my training through various programmes and forums, and have built up an excellent collection of contacts in the industry. If I haven't been to a destination myself, I will almost certainly have a personal contact who has and they are invaluable.
Why did you start your own business and how is it different to other travel agencies?
I wanted to give my clients the same service they would receive from other professions. I work by appointment from my comfortable office and my clients can discuss their requirements in privacy over a coffee or tea, rather than sitting in a line of clients where their arrangements can be overheard. It's been very well received by my clients who enjoy the tranquility and confidentiality of the office, and particularly good when someone is planning a surprise trip for a friend or relative.
What can new clients expect when they come to see you, and do you charge fees?
A discussion either face to face or on the phone is essential for me to discover a new client's interests and what they want from the holiday.
I don't charge fees, the cost of the holiday is determined by what the tour operator or hotelier/airline charge, the same way traditional travel agencies work, I simply wanted to offer a better and more personal service.
It doesn't stop at the holiday though, I contact each client on their return and genuinely love hearing about their experiences. Feedback is invaluable in helping me keep up to date on the properties and destinations I'm selling as well as providing an insight into where clients might like when they come back to me for furture holidays.
What kind of holidays do you arrange?
Usually they are tailor-made for each individual client. This doesn't necessarily mean it's more expensive, it might be a simple city break or it might be a trip of a life time. Often people come to me because what they want is too complicated for them to do themselves, or because they can't decide where to go and want some inspiration. I've recently put together a touring holiday round Cuba, a multi centre activity and wildlife holiday round Costa Rica and a family adventure holiday covering a large area of Canada. Holidays minimising driving can be attractive to some clients and I often suggest a rail journey instead of a long drive or domestic flight.  Increasingly clients are looking for a more of an ineractive holiday experience rather than just a beach holiday and come to me for suggestions.
I know you have a loyal following, who are your clients?
I have a wide range of clients. Many are time poor professionals who simply don't have time to plan their holidays. As I've got to know them very well they often just email me a few lines with their requirements and leave me to suggest ideas, destinations, properties and activities for them. I have a number of clients, acquired by word of mouth, who I have never met, we just talk on the phone or correspond via email, some live down south, a few actually live overseas.
Other clients might use the internet for straightforward flights, but like to come to me for their more complicated arrangements.
Why Bakewell Travel?
I joined Bakewell Travel as they are a small network of highly experienced self employed travel professionals who provide me with ABTA protection for my clients. In addition all the holidays we put together are ATOL protected by the Tour Operator. Unlike many travel organisations Bakewell Travel set a high standard and you can't buy your way in. We are also members of AITO, the highly respected Association of Independent Tour Operators making us one of their preferred "AITO Travel Agents" and giving us access to many small niche market tour operators that don't sell through multiple travel agencies.
Where are your favourite places and where are you going this year?
I've been incredibly fortunate to travel to a huge variety of destinations, including three times to Australia, twice to New Zealand, South and North Africa, Jordan, the Far East, several times to the Indian Ocean; Mauritius, the Seychelles, numerous times to the USA and Canada, Russia, and countless times to Europe. I actually prefer lakes and mountains to beaches, so Canada, the Italian Lakes, Switzerland and New Zealand are my favourites, but I also really enjoy exploring cities.
I like to find new destinations to recommend to clients, perhaps in unexpected places. A couple of years ago I was invited on a work trip to the Centro region of Portugal, uncommercial, unpopulated, unspoilt, from beautifully scenic mountain villages to vast empty beaches it was full of surprises.  Centro wouldn't suit everyone but if you're not bothered about iconic cultural sights, are happy to self drive and like to explore new areas it's worth a visit before it gets too popular. After enjoying my time in unspoilt Northern Portugal, I returned for a multi centre holiday. We spent a few nights in Cascais, enjoying relaxing in the surprisingly warm April sun, seafront walks, and wandering around the cobbled streets of Cascais, then visited the stunning hilltop town of Sintra en route to a weekend in Lisbon. Its a complete contrast to the highly developed Algarve.
Last year I really enjoyed a healthy detox fitness break at Vilalara Longevity in Portugal, not everyone's cup of tea but it left me totally revitalised and ready for winter. This year I am going to the South of France, Italy and back to the Alentejo region of Portugal later in the year.
What is selling well this year?
Costa Rica continues to be very popular, especially now there is a direct flight from the UK and Cuba is still selling well as people try to visit before any major changes occur. I've noticed an increase in safari and other multi centre adventure holidays to Africa this year too. Despite the exchange rate holidays to Europe are in high demand with Greece, Italy and Scandinavian countries selling particularly well.
Award Winning
AITO is the Association of Independent Tour Operators, a collection of over 120 specialist independent companies offering the widest variety of quality holiday around the world with the security of financial protection.
Many of them operate on a small scale their names such as Inside Japan, Safari Consultants or Vacations to America evoking their expertise. Others focus on a particular activity such as wine tours, art and history, riding or walking holidays..
READ MORE
"For all our holiday needs we feel that Jacquie knows us better than we do. We always receive valuable advice on any destinations we have not previously visited and Jacquie is our first call when planning any holiday" David & Dawn Cull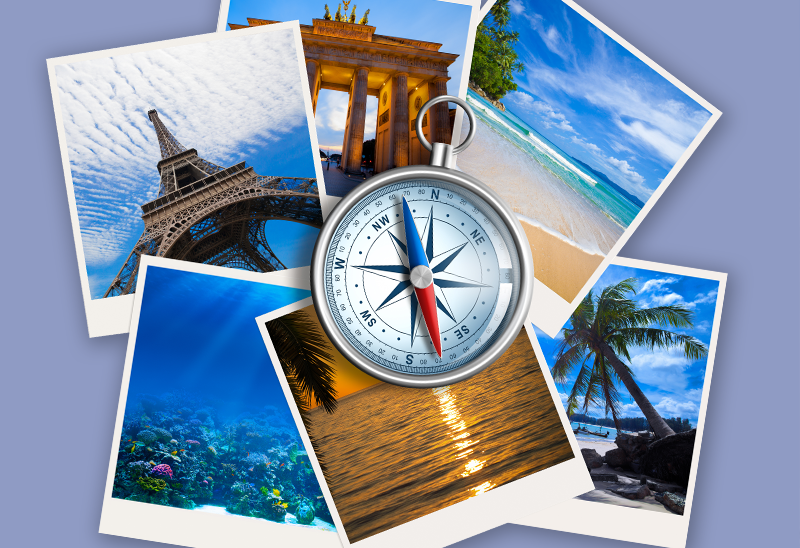 Jacquie says..
Many of my clients have no idea where they want to go on holiday and come to me for ideas and inspiration, everyone is different and you may not like the same kind of holiday that your friends or relatives enjoy and recommend. I always take time to find out a little bit about new clients and what they want from their holiday, I often come up with suggestions that they would never have thought of themselves..
MAKE ENQUIRY