Japan Introduction
Spend a little time in Japan and you might start thinking "why don't we do things this way at home?" The trains run on time to the second, there isn't a scrap of litter to be seen, and simple activities such as bathing and drinking tea have been elevated to high culture. Tradition is always revered, from the spiritual and meditative beauty of Japanese gardens to the countless festivals that continue to play out just as they have for centuries. And the people are unfailingly polite – even in Tokyo's rush hour.
The range of geography to be found here is staggering. Comprising some 6,800 islands, Japan stretches over 3,000km from the quasi-Siberian snowscapes of Hokkaido to the subtropical beaches and mangrove forests of Okinawa. Of this, over 70% of the terrain is mountainous and contains one tenth of the world's active volcanoes.
What's more, the Japanese themselves are some of the most charming, gracious, hospitable hosts you'll ever meet.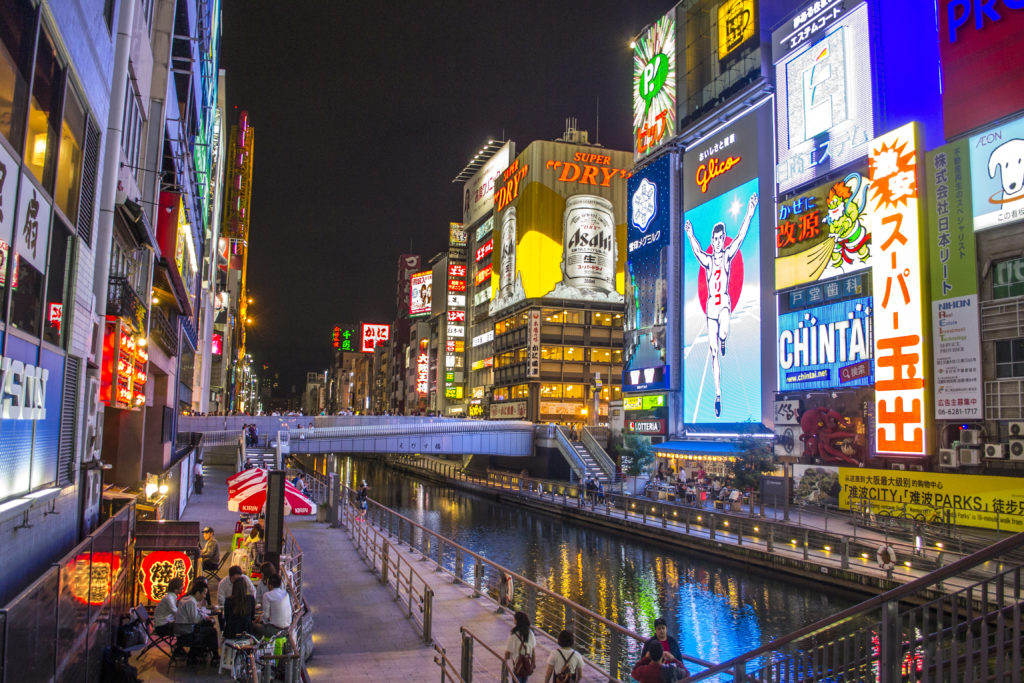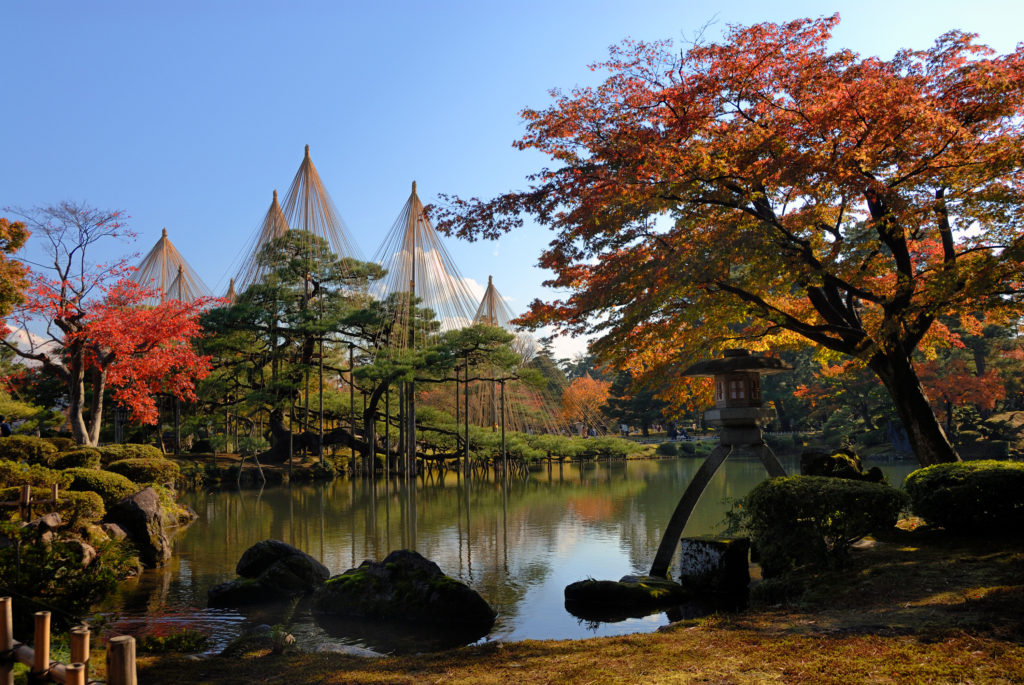 Main Islands of Japan
Honshu
The main island, Honshu, has so much to see and do it will keep any traveller busy for weeks (or even months). The Kanto region is home to Tokyo, Mt Fuji and the world heritage sites of Nikko. The Chubu region is where you can find the Japanese Alps with dozens of fascinating towns and villages with historic castles, gardens, craft shops and sake breweries. The Kansai region is a tale of two cities: earthy Osaka, Japan's economic powerhouse, and Kyoto, the epicentre of tradition, known for its arts, temples, gardens and geisha. The region of Chugoku is home to infamous Hiroshima and the "floating" red gate of Miyajima.
Hokkaido
The north island of Hokkaido has an abundance of wildlife and rugged untamed wilderness. We would only recommend visiting in the middle of the winter for birdwatching and winter sports or the middle of summer for hiking in the national parks.
Shikoku
Shikoku is Japan's fourth largest island with white-water rivers that twist through the dense forest and secluded valleys dotted with tiny hamlets and shrines. The island boasts one of Japan's oldest hot springs in Matsuyama, the beautiful Iya Valley and the impressive shrine in Kotohira which is found at the top of 1,368 stone steps.
Kyushu
With a bullet train line connecting from Honshu and running the entire length of Kyushu, this island is easily accessible if you can manage to tear yourself away from all there is to offer on the main island. Kyushu is home to the fascinating cities of Nagasaki and Fukuoka. Away from the cities it is a land of bubbling lava, steaming fumaroles and active volcanoes. The island boasts many hotspring resorts and just off the south coast you will find the island of Yakushima with primeval forests and an array of flora and fauna.
Okinawa
An archipelago of subtropical islands boasting great beaches, fantastic scuba diving and a culture that is distinctive from the rest of Japan. If you're looking to get a feel for real island life we would recommend the smaller Yaeyama islands where you will find white sandy beaches, waterfalls, mangroves and carts pulled by water buffaloes. Mainland Okinawa is far more developed and, in our opinion, only worth a visit if you have a keen interest in war history as it was invaded by the US in the Second World War.

When is the best time to travel to Japan?
Each season has its own special attractions, part of the tailor made process is to make sure each client visits at the most suitable time to get the most out of their itinerary.

Accommodation
There is a huge range of accommodation on offer in Japan, some of which are likely to be one of the highlights of your trip. We recommend staying in western style hotels whilst staying in big cities and then in more rural areas staying in a traditional Japanese inn, known as a ryokan, which involves sleeping on futons laid on tatami mat floors and enjoying the fantastic hospitality, hot spring baths and traditional meals.
Interests / Themes
Walking & Hiking
Japan offers some spectacular scenery and interesting hiking options. One popular option is walking through picturesque villages, farmhouses and tea fields along the ancient samurai pathway known as the Nakasendo Way. There are plenty more places to explore on foot in the numerous national parks.
Gardens
Beautiful gardens with lily ponds, weeping willows, glistening moss and meticulously raked gravel can be found in and around every town in Japan so can be easily incorporated into any trip. You can even put your green fingers to the test in a hands-on lesson at the Omiya Bonsai Village.
Families
Japan is enthralling to both adults and children – it's also one of the safest and cleanest countries in the world. There are endless activities to keep everyone entertained such as taiko drumming lessons, sea kayakaing under the floating gate of Miayijima, cycling tours through rice paddies and getting lost in the amusement arcades of Tokyo. Japan also has a number of great theme parks ranging from Universal Studios in Osaka to the Hello Kitty Sanrio Puroland in Tokyo.

Food & Drink
When it comes to food, Japan deserves every accolade it gets. Besides its best-known exports – sushi, tempura, teriyaki, Kobe beef, sake – the list of speciality and regional cuisines is truly staggering. An evening tasting sake with an expert, a home cooking class, a street food tour of Osaka or a night out with a guide enjoying lively Japanese Izakayas are just a few of the culinary experiences that can be arranged.
Geisha
Geisha are one of the most iconic and easily recognisable images of Japan. Yet this is a profession that remains mysterious and little understood by outsiders. To dip your toe in this mysterious world you can attend the Geisha Dances held in March, April, May and November, take a guided walking tour of the geisha districts of Kyoto or even meet a geisha or maiko (apprentice geisha) face to face with a private audience.
Traditional arts & crafts
Despite its dramatic modernisation, Japan guards its culture and traditions fiercely. A wide range of lessons can be arranged such as tea ceremony, ikebana flower arranging, pottery and roketsu indigo dyeing. It can even be arranged for you to meet a master swordsmith and see the revered art of samurai sword making up close.
Sports
The ancient sport of sumo immediately springs to mind when you think of sport in Japan. If you're lucky enough to be travelling during one of the six annual tournaments then you'll be in for an exciting day. You can also take part in aikido, Japanese archery or learn to use a katana sword in the style of a samurai. Away from the traditional sports, Japan's favourite modern sport is baseball and there's nothing like joining the supporters at a home game.